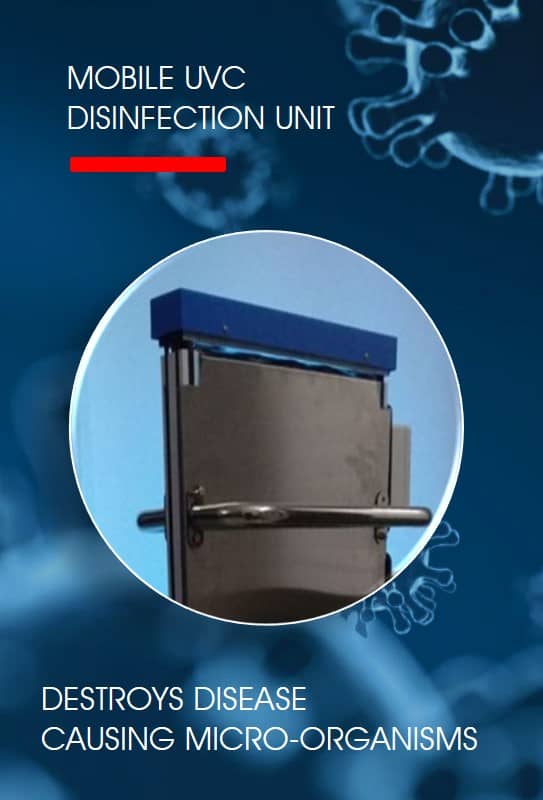 MOBILE UVC DISINFECTION UNIT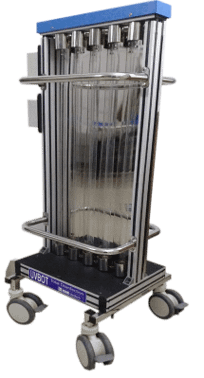 Aum Mobile UVC disinfection units are Proprietary Technology products that caters to any sector, room size, microbial load, need or budget. This UVGI is an essential device against COVID 19
What does not change in any of these are their efficacy. All our devices undergo strict quality checks and come loaded with Features not available at this cost.
Since we are aware that mentioning Wattage is just a marketing ploy we never use that value in any of our product range.
All our devices come with assured UVC output readings using UVC light meters (as used by ICMR accredited labs) and NABL accredited lab certified microbial efficacy reports.
We are the only Indian manufacturer to be registered with EPA and are FIFRA complaint assuring you of the efficiency and quality of our products.
We are also members of the International UV association, nodal body for UV products and the Federation of Indian Exporters and we have a Global presence.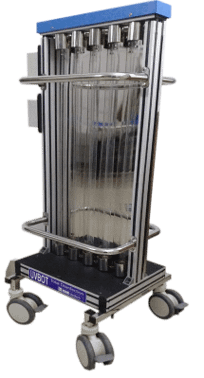 APPLICATION AREAS
Healthcare facilities and Hospitals
Public Transports like Airplanes, Railways, Buses etc.,
Public places and spaces
Hotel Rooms and Hospitality Sector
Restaurants
Office Spaces
Professional and Commercial Kitchens
Daycares
Bathrooms
Homes & More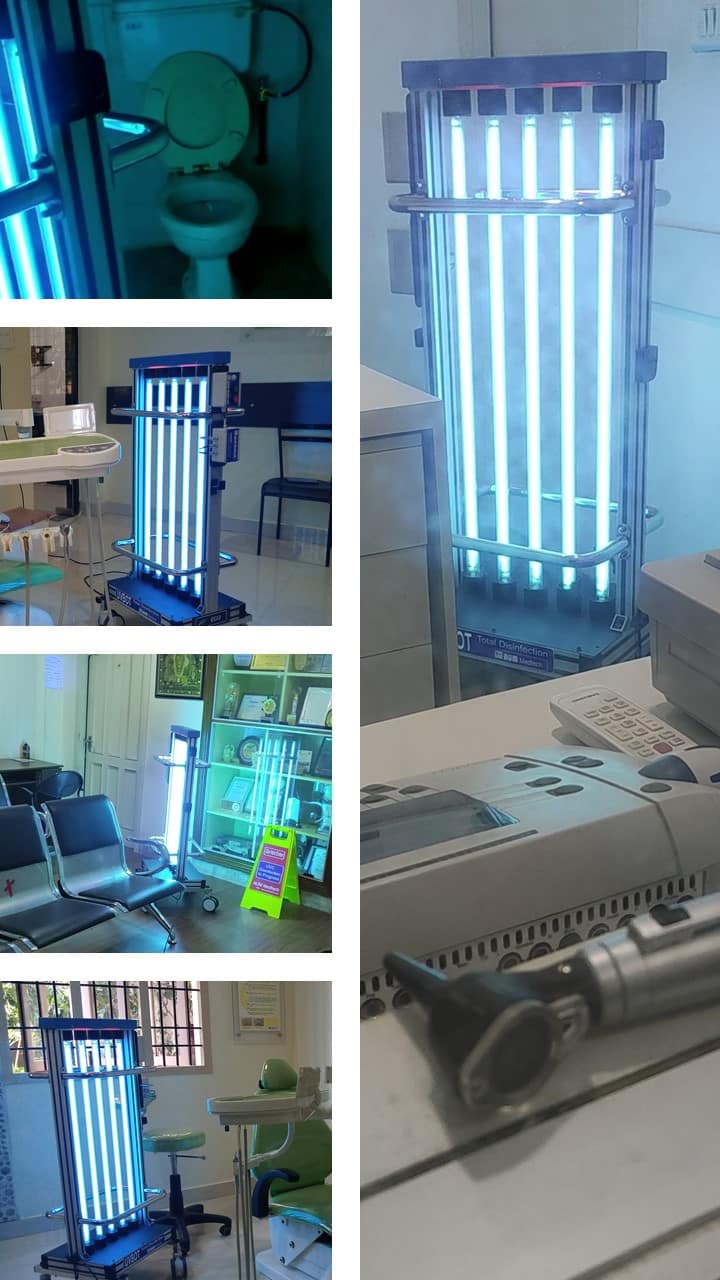 MOBILE UVC DISINFECTION UNIT
To access more details about our Mobile UVC Disinfection unit please click the button below:
Interested in our products?