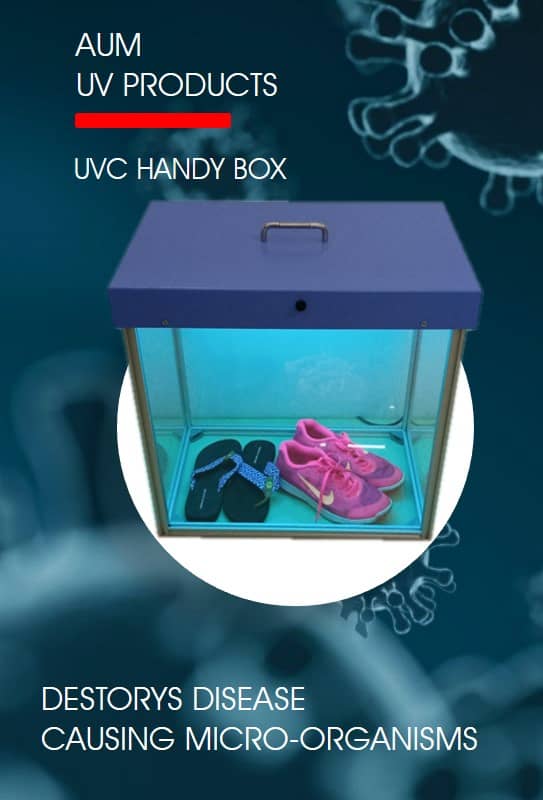 Disinfection of high touch articles used by public is a key method for comprehensive infection control and is critical in reducing and preventing the transmission of pathogens.
Items which you purchase from outside like vegetables, milk packets, courier, electronic goods etc., might contain virus and needs to be disinfected.
Further so far no one has provided any solution for one of the most common means of infection – footwear. AUM Medtech have come out with an innovative patent pending product to take care of this lacunae.
UVC HANDY BROCHURE
To access more details about our UVC HANDY BOX please click the button below to access the pdf of our brochure.