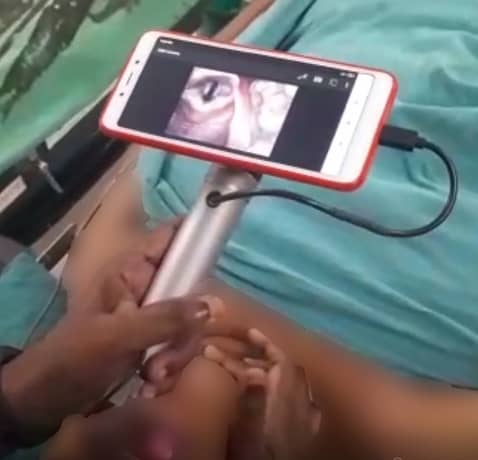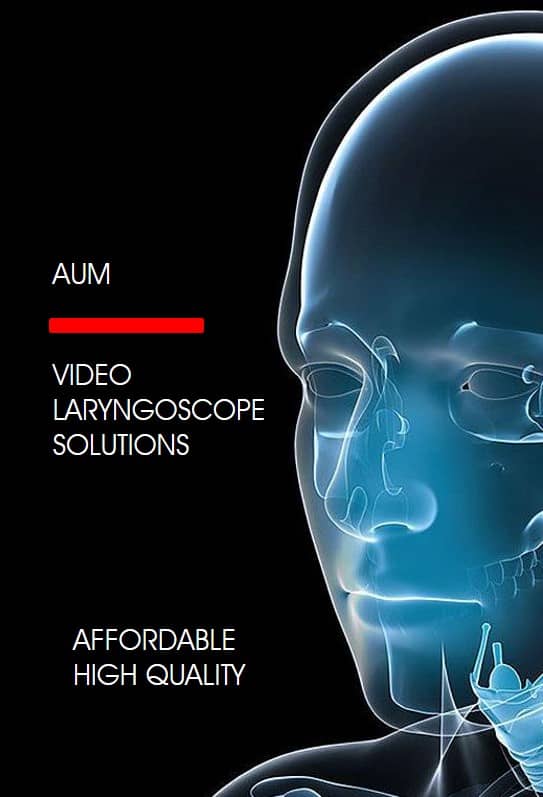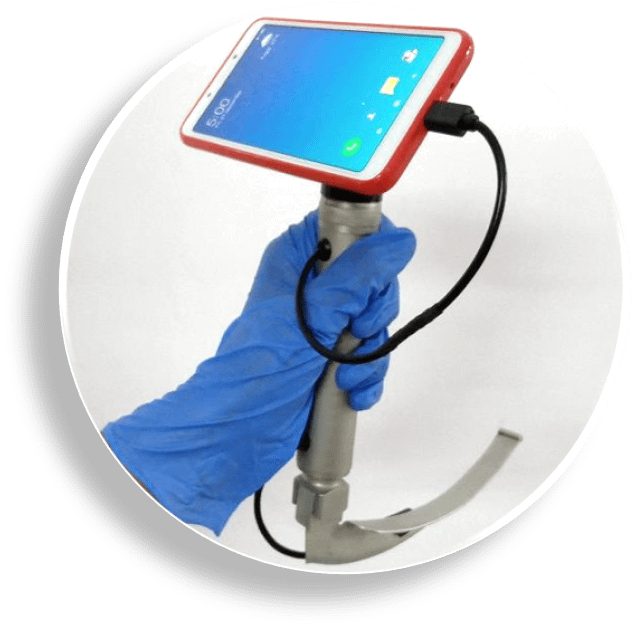 AUM Video laryngoscopes are designed as first attempt devices to avoid injury to the larynx and to reduce intubation time; our cost effectiveness enables its widespread use, making our range of devices affordable to all including trainees.
Our range of VLS allows intubations to be recorded for future reference and can be used for teaching purposes.
Advantages :
Designed to reduce excessive patient stimulation and hemodynamic stress.
Less force used to visualize the larynx,
Reduces user fatigue.
Truly portable.
Cost effective to replace direct Laryngoscope.
Can be used with less training.
Easily sterilized and reused.
APPLICATION AREAS
Can be used comfortably even in children
Useful in patients with suspected cervical spine problems.
Useful in complicated traumatic cases where
there is a bloody airway
In view of direct vision, trauma to arytenoids and structures are avoided.
Enables assisted placement of nasotracheal tubes
Retrieval of foreign bodies impacted at the
hypopharyngeal level under direct vision.
Useful for teaching airway anatomy and
intubation to residents, ICU personnel,
paramedics and Emergency Physicians
Mastering intubation is easier using our VLS than via direct laryngoscopy.
VLS BROCHURE
To access more details about our Video Laryngoscope please click the button below to access the pdf of our brochure.