The killing power decreases with distance. The inverse square law applies to Germicidal ultraviolet lights
To achieve an adequate dose adequate intensity of lamp needs to be used.
The smallest AUM Bot emits 700 microwatts, in terms of Corona disinfection, it will disinfect within 10 seconds at 3 feet.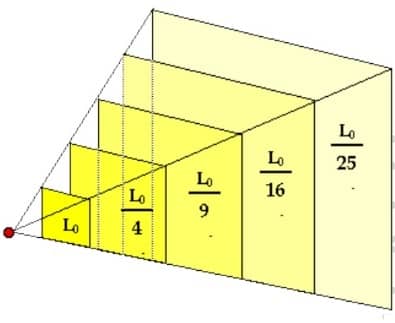 Wattage Is Not the Same as UVC Output
One should be aware that neither the Power Wattage NOR UVC Wattage of the lamp IS NOT EQUAL TO THE UVC OUTPUT
In such a scenario the DOSE CANNOT BE CALCULATED, and YOU WILL BE PUTTING YOURSELF, FAMILY, PATIENTS and CUSTOMERS at RISK
If the appropriate dosage is NOT USED, the Photochemical damage will only partially damage the RNA/DNA, the virus may mutate, creating a new version that existing vaccines and drugs may not work on. 
It is the same that lead to Superbugs and multi drug resistant TB.
All our AUM UVGI devices come with a Certified and Calibrated UVC output reading at 3, 6, 9, 12, 15 and 25 feet. and are EPA registered.
Efficacy Test Reports
The device has been used in many hospitals
It has been shown to kill nasty bacteria like E. coli, Staphylococcus aureus, and Candida albicans as certified by independent product testing lab.
Since their dose is much higher than that required for Corona disinfection, the customer can be confident of the device efficacy.
Intelligent Devices:
All AUM Ultraviolet C irradiation bots come with an Android App loaded onto a 7-inch tablet that allows programmable dosage, disabling motion sensor if needed, lamp usage – number of hours used (customer can be aware as to when to change the lamp, ensuring disinfection is not compromised), number of cycles used in a day and allows opening of a single lamp shield to replace them when need arises.