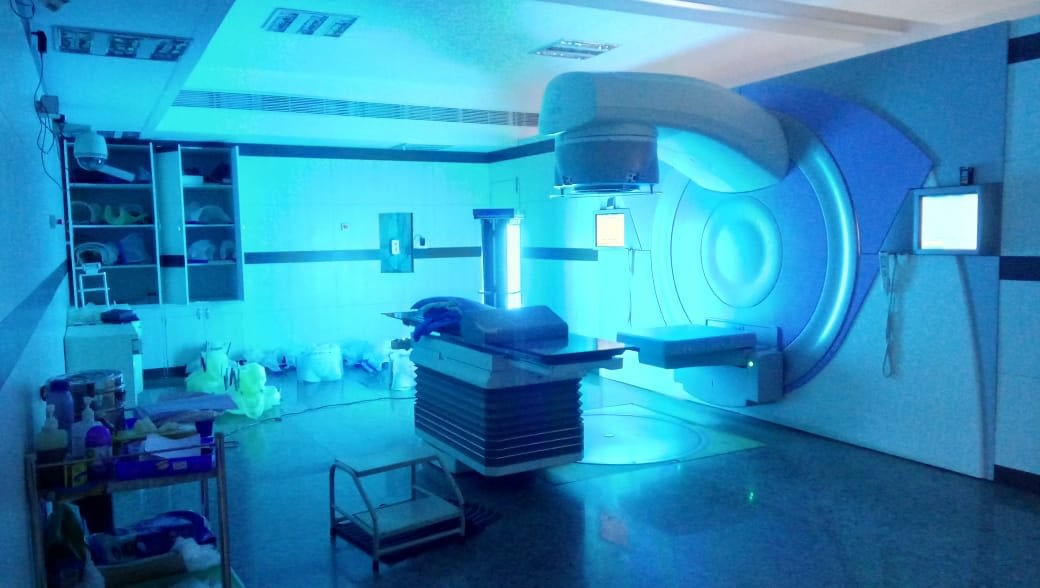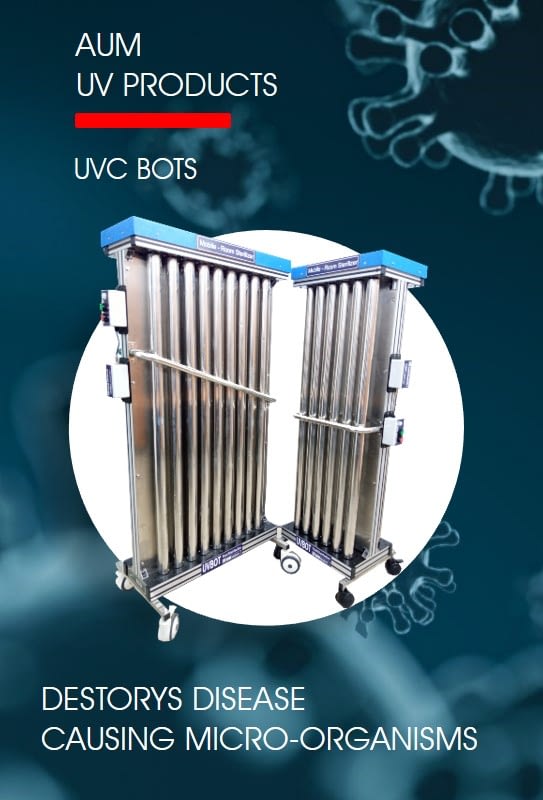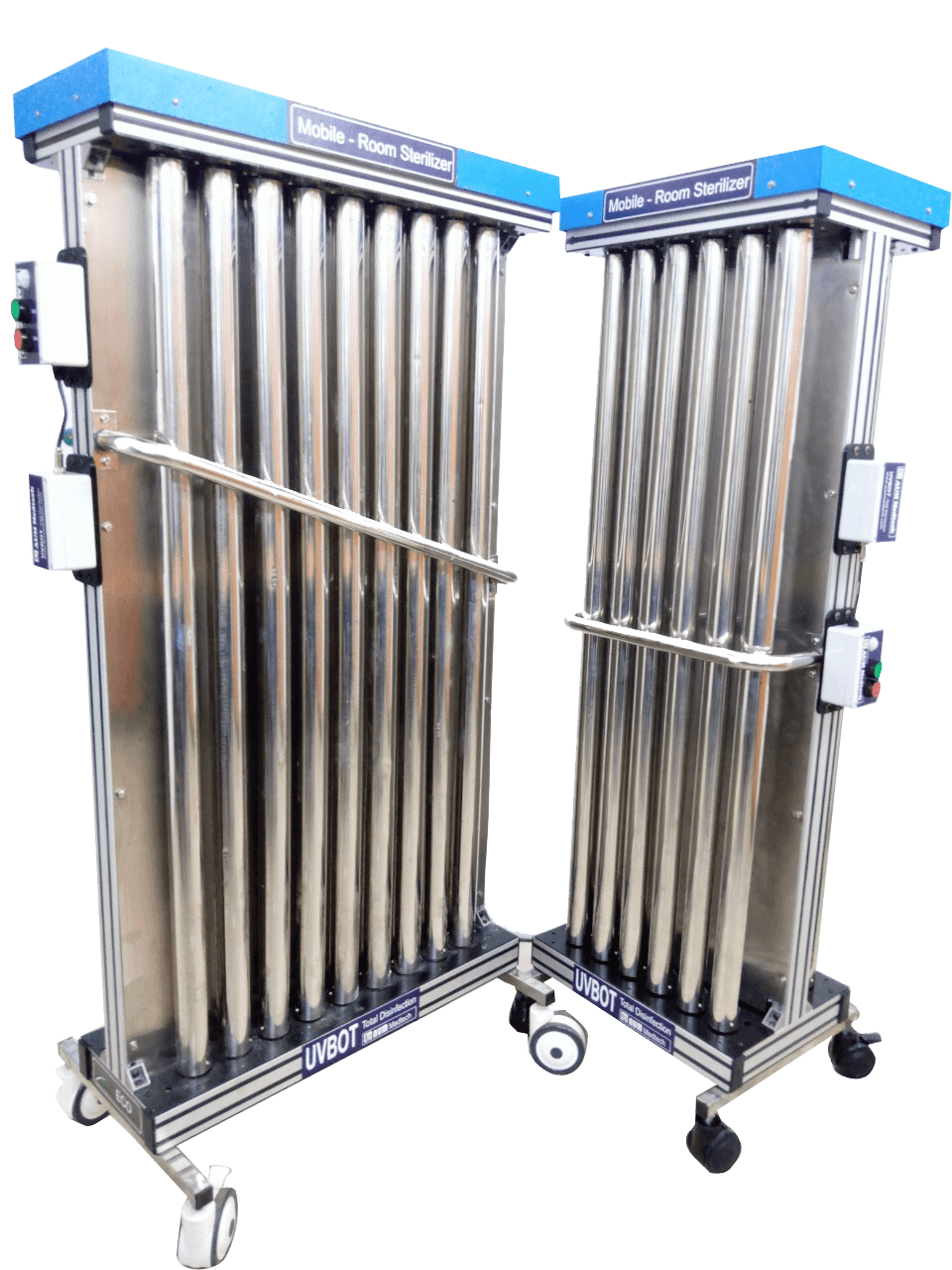 Before you invest in UVC disinfection technology, it is important for you not to be misguided by marketing materials or by unsubstantiated claims, UVC disinfection devices should work as intended or as claimed.
AUM Mobile UV sanitizers are registered with US Regulatory Authorities and being FIFRA complaint, giving you the confidence of the efficiency and efficacy of our units. All Bots come with an Android Tablet and an AUM app with data logging that can be downloaded.
IUVA and FDA advises customers to insist on UVC irradiation readings and never ever mention  about Wattage, they also insist to look to third-party validations of the technology's effectiveness in a real-world setting. All our units come with actual UVC irradiance and we supply third party validations.
Our Bots are used after every patient in CT scan rooms, Radiotherapy units, Operating Theatres and in OPDs and have documented a sustained reduction in surface microbial contamination.
Implementation of "no-touch" Intelligent Power of One AUM UVC Bot technology in eliminating microorganisms has been observed  in various hospitals, MNC's and Food processing units both in India and Overseas.
AUM UV sanitizer Bots are Proprietary Technology products that caters to any sector, room size, microbial load, need or budget. This UVGI is an essential device against COVID 19
All our devices undergo strict quality checks and come loaded with Features not available at this cost.
As per IUVA recommendations, we give the UVC irradiance at distances of 3, 6, 9 upto 25 feet, from the front of the device .
These assured UVC output readings are done using UVC light meters (as used by ICMR accredited labs).
We are the only Indian manufacturer to be registered with EPA  and meet NIOSH related safety standards.
We use dual action Philips UVC lamps that generate ozone which is well within the prescribed limits..
As per EPA/FDA recommendations we give copies of microbial efficacy testing demonstrating actual 6-log reduction of test microorganisms in the environment that the unit is supposed to operate.
Healthcare facilities and Hospitals
Public Transports like Airplanes, Railways, Buses etc.,
Public places and spaces
Hotel Rooms and Hospitality Sector
Restaurants
Office Spaces
Professional and Commercial Kitchens
Daycares
Bathrooms
Homes & More
Used Cases – Hospitals/Covid Center/Diagnostic Center
Used Cases – Clinics
More than 20 Variants for Any Sector, Area or Budget
Features
Testing and Certifications
UVC BOT BROCHURE
To access more details about our UVC BOT please click the button below: