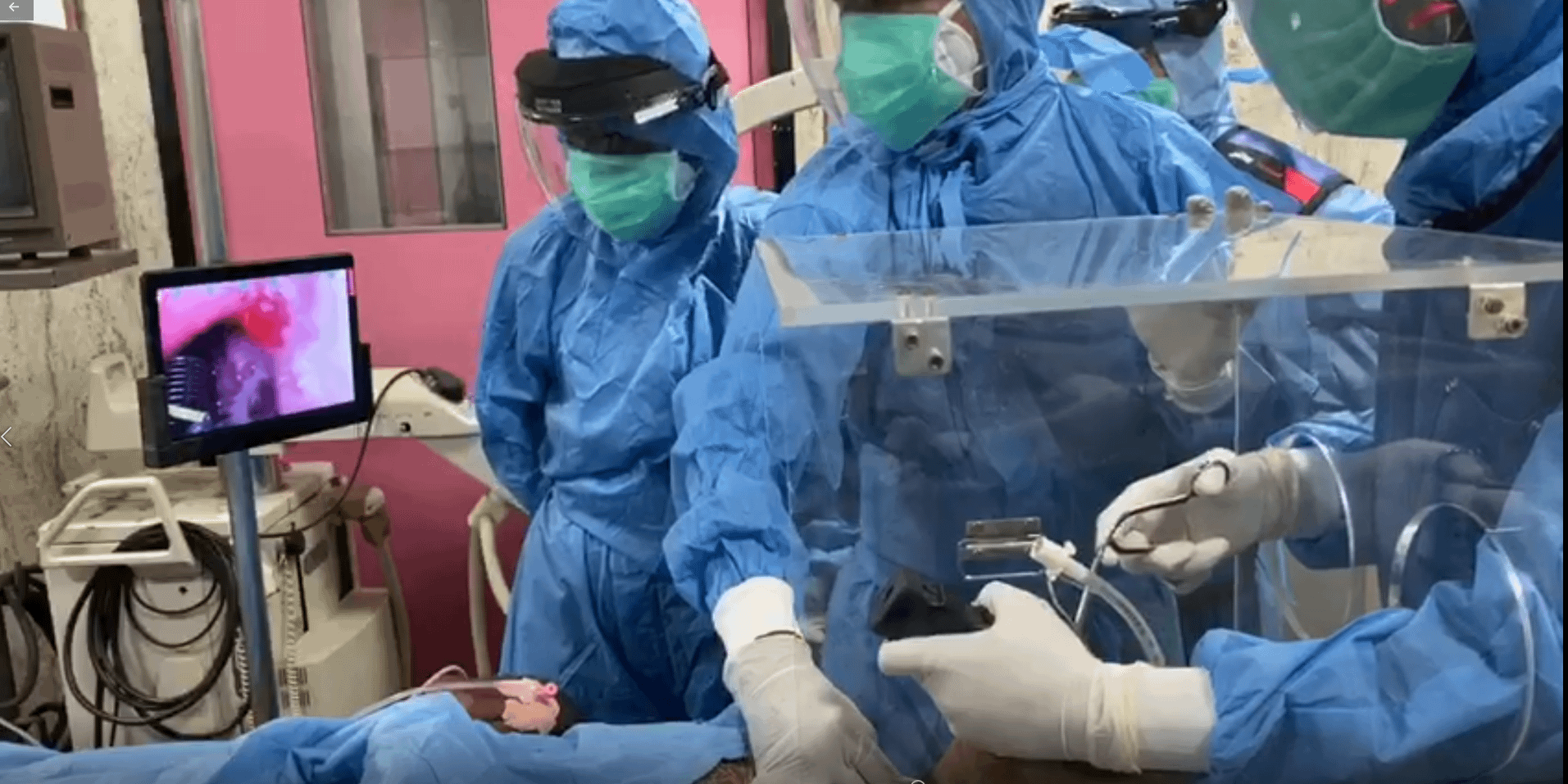 VIDEO LARYNGOSCOPE   WITH Wi-Fi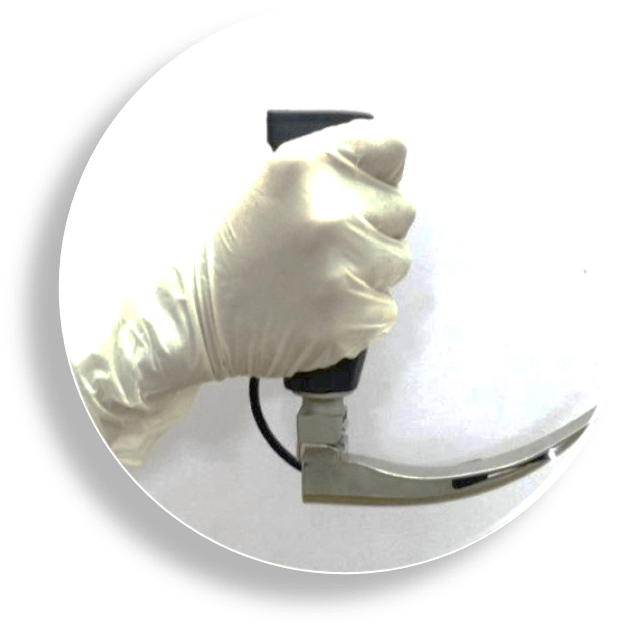 Our Wi-Fi enabled VLS is an advanced version of our video laryngoscope which transmits high definition video image to a tablet or Android TV. AUM Medtech has design and utility patent pending on this product, ours is the first in Asia to have a wireless feature and connectivity to any number of devices and the price below which is far below than regular models.
This model was devised with doctors and trainees in mind. The 3D-printed laryngoscope is fitted with the regular McIntosh blade and hence can be used comfortably by doctors and specialists alike. The device features an ergonomic handle the intensity of while LED light can be adjusted. The camera is positioned in such a way that it does not hamper the view even if there if blood in the field. What's more the wifi range allows it to be seen by specialists sitting elsewhere or can be seen on a large android tablet, a perfect way to train students and paramedical staff.
The 'multi-person visualization' also enables the anaesthetic assistant to see the procedure in real time, anticipate the next step and give the appropriate cricoid pressure reducing the chances of trauma and shortening the time of intubation.
We also have provision for the images to be seen remotely, this is custom made and will depend on the numbers.
APPLICATION AREAS
Can be used comfortably even in children
Useful in patients with suspected cervical spine
problems.
Useful in complicated traumatic cases where
there is a bloody airway
In view of direct vision, trauma to arytenoids and
structures are avoided.
Enables assisted placement of nasotracheal tubes
Retrieval of foreign bodies impacted at the
hypopharyngeal level under direct vision.
Useful for teaching airway anatomy and
intubation to residents, ICU personnel,
paramedics and Emergency Physicians
Mastering intubation is easier using our VLS than
via direct laryngoscopy.