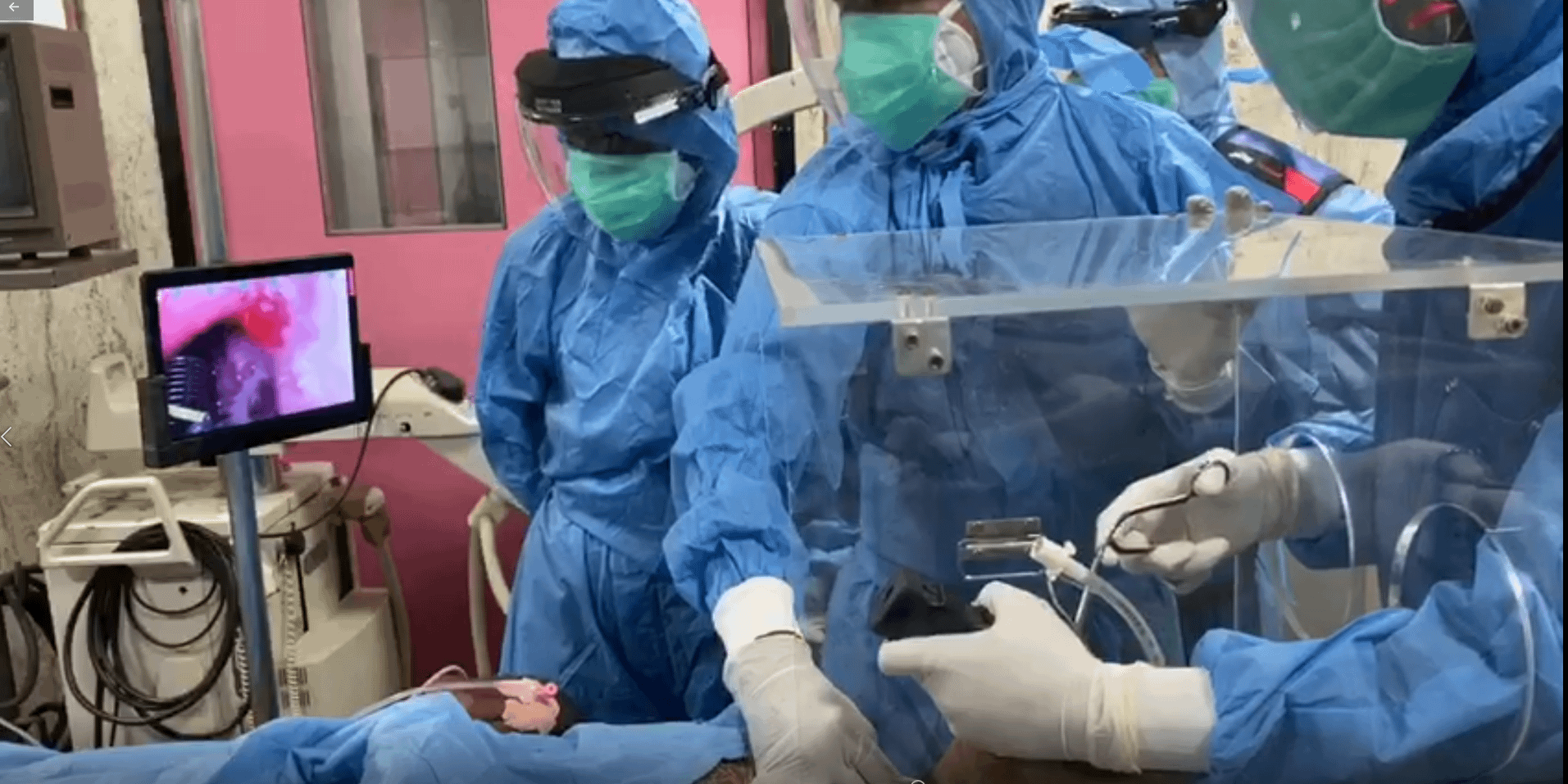 VIDEO LARYNGOSCOPE   WITH Wi-Fi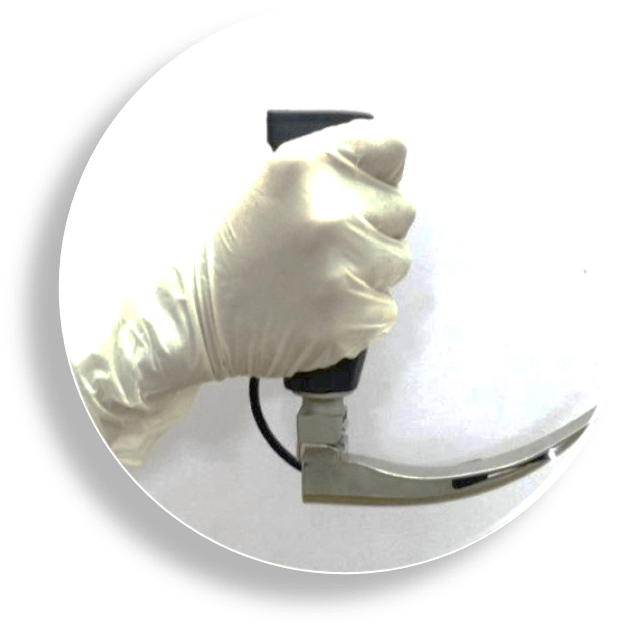 .Our Wi-Fi enabled VLS is an advanced version of our video laryngoscope which transmits high definition video image to a tablet or Android TV.
During regular intubations the doctors can not only be infected but also can become an environment for disease transmission.
Advantages :
Our Wifi video laryngoscopes are perfect solution for doctors in Anesthesia, ICU, Operation Room, and Emergency Rooms to handle patients during these Corona pandemic.
Our Wifi VLS allows intubations to be visualized on a large remote screen, this enables the trainer to observe the actions of the trainee. 
Real time viewing by multiple devices allows this to be a good teaching tool by pointing out necessary landmarks on the screen.
The 'multi-person visualization' also enables the anaesthetic assistant to see the procedure in real time, anticipate the next step and give the appropriate cricoid pressure reducing the chances of trauma and shortening the time of intubation.
APPLICATION AREAS
Can be used comfortably even in children
Useful in patients with suspected cervical spine
problems.
Useful in complicated traumatic cases where
there is a bloody airway
In view of direct vision, trauma to arytenoids and
structures are avoided.
Enables assisted placement of nasotracheal tubes
Retrieval of foreign bodies impacted at the
hypopharyngeal level under direct vision.
Useful for teaching airway anatomy and
intubation to residents, ICU personnel,
paramedics and Emergency Physicians
Mastering intubation is easier using our VLS than
via direct laryngoscopy.
VLS Wi-Fi BROCHURE
To access more details about our VLS Wi-Fi please click the button below to access the pdf of our brochure.